Monthly Membership Meeting
Monday, May 1st, at 8:00 pm at Princeton Sports in Columbia, MD
CLUB MEETING - 8:00 PM @ PRINCETON SPORTS - w/BONUS GUEST!!

Tighten Up Your Mental Game - Sharpen the Sword

FEATURING
Dr. George Carlson from Sports Performance Strategies
Dr. Carlson specializes in teaching and enhancing nine specific mental skills he has identified as necessary for performing well in sport and in non-sport performance situations.
Dr. Carlson is a licensed social worker who has been practicing for over 25 years. He is a former college and minor league professional hockey player as well as a youth, travel, high school and college coach. Dr. Carlson has developed insight into the mental aspects of playing sports at an advanced level. Using assessment tools developed for athletes, he helps the athlete determine where their mental game can be improved and develops a customized plan to allow the athlete to learn new skills that support growth.
As we all know, triathlon is more than just swimming, biking and running…it takes a lot of mental fortitude to finish any distance race. For some racing can cause a lot of anxiety thinking about the swim
For others just keeping focused through all 3 disciplines can be difficult. But everyone could benefit by keeping that little voice in your head quite when it's telling you its ok to stop pushing when the race starts getting hard – that alone can make the difference between an average day and a great race.
BONUS GUEST!!!
Allison Eatough, a freelance writer for the Baltimore Sun.
Allison is working on story for an upcoming health and style section about the popularity of triathlons in this area. They are timing it to run before the Columbia Triathlon on May 21.
They want to include if/how triathlons are growing locally, why local athletes are moving into the sport and what resources athletes are using to help with training. Also: Which demographics are seeing the biggest growth in triathlons and what are a few examples of the health benefits of participating. They would like to get some photos of local athletes training, as well and will hopefully be at next week's RBR to take photos

YOU DON'T WANT TO MISS THIS MEETING!!!
BUT WAIT...THERE IS MORE!!!....
If you were unable to attend our banquet in February then you missed out on the awesome giveaways including stemless wine glasses! Well we have a few left over and we've decided to give them away to our club members. All that we ask for is a $10 donation to MMTC per glass or two for$15. In addition we will be giving away some sweet bicycle bottle openers for a $3 donation!


2017 Race Series
The Columbia triathlon - May 2017 Race has been taken over by Corrigan Sports - this race will still benefit the Ulman Cancer Fund and has been a club favorite for many years. Points will count for both Du and TRI.
Rock Hall Triathlon - June Great location and well supported. Fast course. Both sprint and Oly distances will count in the race series.
Mayland Duathlon - July Come support RipIt - one of our club sponsors at the Maryland Duathlon - both sprint and Oly duathlons will count in the race series.
Luray Triathlon - August Challenging yet scenic course. racine Multisport - another great sponsor of the club. May know him from the swim fest at Ft. Ritchie. Both sprint and Oly count towards race series.
Savageman Triathlon - September This is a great weekend event at Deep Creek Lake - the 20, 30 and 70 will count towards the race series.
Baltimore Triathlon - October Elite race management - big supporter of ASA. Sprint race for women and man's race will count towards the race series.
Race Season details available for download at:
Race_Series1.pdf
Congratulations on your 2nd place finish during the 2017 IRONMAN 70.3 Pan American TriClub Championship for division II! You've officially qualified for 2018 IRONMAN 70.3 North American Championship
We congratulate you, Mid Maryland Triathlon Club, on a great performance at 2016 IRONMAN North Carolina (Second Place), 2016 IRONMAN Maryland (First Place), 2016 IRONMAN 70.3 Eagleman (First Place), 2016 USAT CLUB CHAMPIONSHIP - MID ATLANTIC REGION (Third Place), 2016 Columbia Triathlon Club Challenge (First Place) and 2016 IRONMAN 70.3 Pan American TriClub Championship (Second Place)!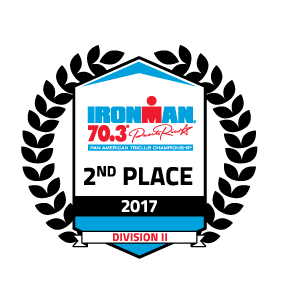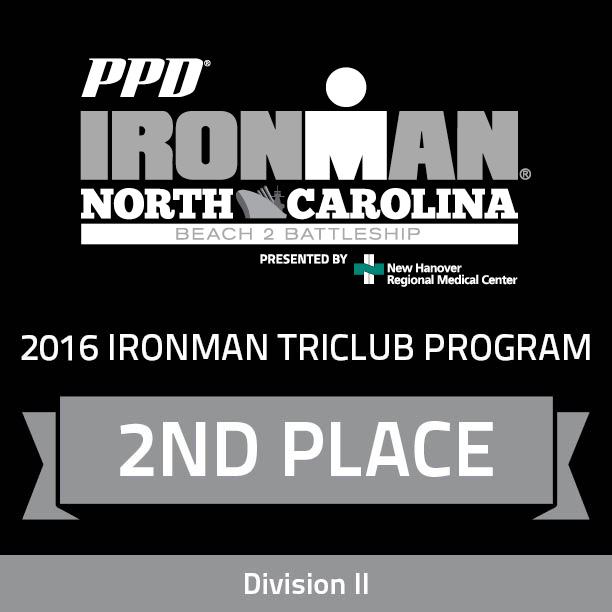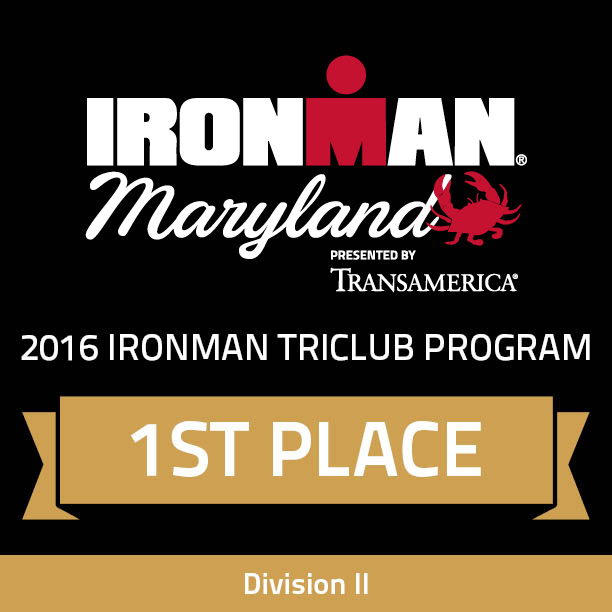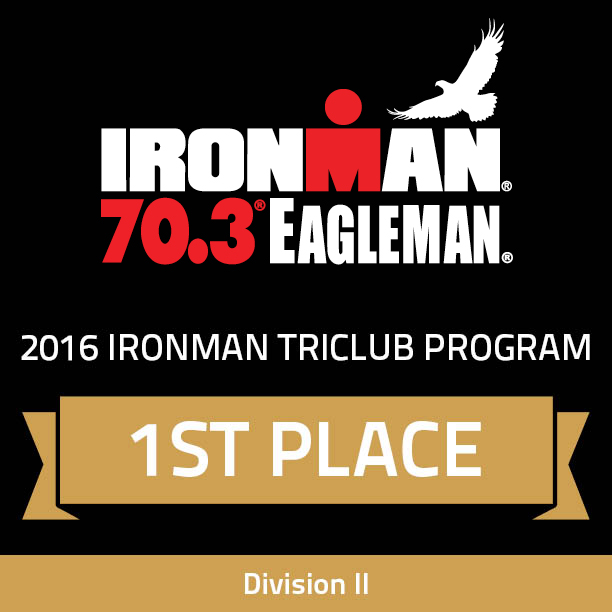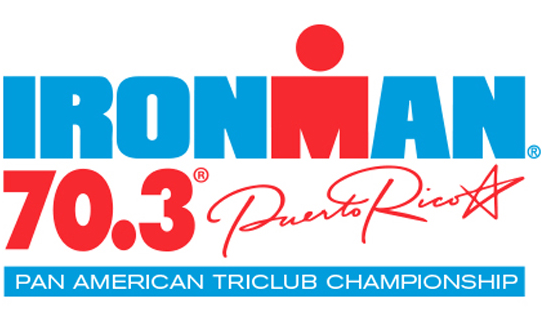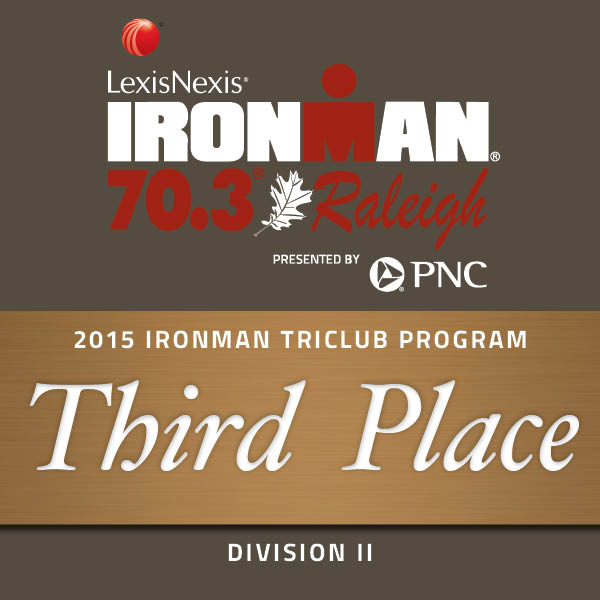 Keep up the great work this year!
Paratriathletes welcome!
Athletes of all abilities are welcome to join MMTC and participate in all training, mentoring, social, and other activities. Club members have experience supporting physically challenged athletes as training buddies, handlers, guides. We are actively looking to expand participation of ALL athletes! Funding may be available to support membership dues. Email paratri@usat-ma.org for more information on funding or integrating with MMTC.
Mentoring Program
The mentoring program will be starting again in Spring 2017! If you are interested in being a mentor or having a mentor, this is the program for you! Mentoring
Bike Box Rental
This is a membership benefit for all current members of MMTC. If you wish to reserve the bike box for an event, email the Club President. A $50 deposit is required by check, which will be refunded as soon as the bike box is returned.