Purpose
In July 2022, the Mid Maryland Triathlon Club board of directors voted to start a youth triathlon team to serve youth in Howard and the neighboring Maryland counties.  The MMTC Youth team's objective is to build on MMTC's purpose of promoting wellness through physical activity by having an earlier and expanded impact on a diverse group of youth in our community.
The MMTC youth team pillars are:
Safety

Fun

Healthy Habits

Skills Development
---
The Team
The inaugural 2023 team will be comprised of 7-8-, 9-10, 11-12, and 13-14 year-old age group teams who will compete in local (e.g., Frederick, Hagerstown, Columbia, and Annapolis), "pool swim" triathlons.
Ideal candidates are any youth ages 7-14 who are curious about the sport of triathlon (see also minimum prerequisites below).
MMTC's youth program is intended to be a complimentary sport and can be done in conjunction with other sports.  Practices are one to two times per week and focus on bike, run, transition, and race days skills.  
Traditionally most athletes participate in separate swim or run clubs, but all athletes are welcome.  Contact us for a referral to a swim or run club in your area, or for private coaching opportunities.
In 2024 we will add a travel team that will compete in "open water lake swim" triathlons in Richmond, Virginia and the USA Triathlon Youth and Junior Nationals in West Chester, Ohio.
NOTE:  Our team follows USA Triathlon (USAT) age rules.  USAT calculates age based on age as of December 31 of the current calendar year.  For example, an athlete born on May 15, 2016, will be on the 7–8-year-old team, and race the entire 2023 season as a 7-year-old.  Please see the age calculator below to determine the athlete age. 
Exceptions:  Race directors have the authority to create race age categories in non-USAT sanctioned events, and we will race under those rules in individual events.
---
The Season
The youth triathlon season typically runs from April to August with local races beginning in June and concluding in August.  Annual tryouts are typically in December for a January enrollment, but individual tryouts can be requested at any time. 
---
The Commitment
We ask that youth athletes commit to at least one to two races per season, and a "target" of 50-75% of practices.  Practices are held in Columbia, Ellicott City, and Elkridge, and begin once a week in April (Generally Sunday PM) building to two times per week in the summer race season (Generally Tuesday or Wednesday PM). 
Athlete Prerequisites
Athletes must be at least 7 and no older than 14 years of age by December 31, 2023.
All athletes must be able to ride a bicycle independently and safely within a closed course environment in close proximity to other riders.

7–8-year-olds must be able to swim 50 yards unassisted and complete a .5-mile continuous run.

9–10-year-olds must be able to swim 100 yards unassisted and complete a .5-mile continuous run.

11–12-year-olds must be able to swim 100 yards unassisted and complete a 1-mile continuous run.

13–14-year-olds must be able to swim 150 yards unassisted and complete a 1-mile continuous run.

Gear List 

Race Suit

Swim Goggles

Race Belt (Provided Courtesy MMTC)

Water Bottle (Provided Courtesy MMTC)

USAT Membership (Provided Courtesy USAT and MMTC)

MMTC Family Membership

REQUIRED

Bicycle (Safe and Working, any style) 

REQUIRED

Helmet (Proper Fit, and Unexpired) 

REQUIRED

Running Shoes 

REQUIRED

Fees: $200 per season 

(Does not cover, *MMTC family membership, USAT membership, gear, travel, or race entry fees.)

*MMTC family memberships are required for all team members.

NOTE:  MMTC believes that no youth athlete should be excluded from triathlon due to finances.  Needs based scholarships are available to cover the cost of team fees and gear, and we will host a gear closet and swaps in future seasons.

Parent Volunteer Requirements:  Parents are required to serve as race day event volunteers at least once per season and may be asked to occasionally assist with ensuring safety at practices (e.g., helping with course set up, monitoring traffic entry in parking areas).  Parents who would like to be more involved should contact us about becoming SafeSport certified.

---

The Benefits

Triathlon promotes an active, healthy lifestyle in a fun environment.  MMTC's diverse team of USAT certified coaches with a youth and junior focus, promote a safe, fun environment where youth can develop their triathlon skills.

Athletes will learn teamwork, camaraderie, sportsmanship, perseverance, respect, and how to represent themselves and the team on race day; all in a positive, encouraging environment with the support of MMTC's entire club behind them.  

Travel team athletes (2024) will be prepared for the competitive environment, have an opportunity to observe high-performance teams and gauge their interest in continuing in the sport.  

NCAA Triathlon is an NCAA emerging women's varsity sport with 40 DI, DII, and DIII member institutions and is on the doorstep of full fledge varsity status. 

Collegiate Club Triathlon has 10 conferences with dozens of men's and women's club teams, whose prospective members are highly sought-after potential students, and can travel and compete nationally, including at the USAT Collegiate National Championships. 

 

---

Coaches

 

Henry Shoemaker (Head Coach)

Henry found his way to triathlon through his daughter Camille, who's first race was the Columbia Association Kids Triathlon at age 9.  Camille later joined the MC Elite triathlon team in Mount Airy, MD, under legendary coach Christy Lausch.

Camille's love and dedication to the sport of triathlon finally convinced Henry to enter his first triathlon in 2021 at Ironman Eagleman 70.3 (and again in 2022).  Henry made his Ironman 140.6 debut in 2021 at Ironman Waco, which was deemed toughest 2021 Ironman course in the world by average finish time.  

Henry has over 25 years of leadership, training, and coaching experience in the private sector and federal government.  His hobby is workout programming, and he helps coordinate MMTC swim, bike, and run workouts.

Henry's passion for triathlon and lifelong dedication to coaching led him to propose a youth triathlon team to the MMTC board who unanimously voted to create the MMTC youth team. Henry is a certified USAT Level I Coach with a Youth and Junior focus.

Jennifer Coyne (Head Age Group Coach)

Jennifer Coyne began doing triathlons in 2006 to get healthy after quitting smoking. Since then, she has completed half and full marathons, and several Sprint, Olympic, and Half Ironman distance events, qualifying for both USAT Age Group Nationals and Ironman 70.3 World Championships twice. 

Jennifer began working with John Hughes at 90+ cycling in 2014 to prepare for the 70.0 Savageman Triathlon where she placed 3rd in her age group and discovered her passion for cycling. In 2016 Jennifer began participating in time trials, took up mountain biking, and in 2017 did her first road race and placed first in the Women's Cat 5 at Shenandoah and That Damm TT time trials. Jennifer eventually became a 90+ cycling coach.  

After being a stay-at-home mom, Jennifer has also been a personal trainer, martial artist and became a licensed massage therapist in 2010. Jennifer received her master's degree in Applied Nutrition from Northeastern University in 2016 and founded Alchera Massage in 2020.  

Jennifer enjoys using her knowledge and training in cycling coaching and personal training, along with her nutrition education, to help others improve and maintain health and performance.  Her goal is minimizing chances of injury and maintaining a balance between training and everyday life.

Jennifer has coached adult and youth USAT national championship qualifiers and is a certified USAT Level I Coach with a Youth and Junior focus.

Cassandra Burke (Age Group Coach)

Cassandra began doing triathlons after her successful battle with breast cancer. She has completed numerous sprint, Olympic and half Ironman distance triathlons since then and has run half marathons along with her husband around the country as well as Internationally.

Cassandra introduced her daughter to the sport of triathlon at the age of 6 where she competed in her first youth triathlon. Her daughter went on to become a member of the Mini Cow development group under Christy and Brian Lausch before focusing solely on competitive swimming as a sport. Cassandra started Catalyst Performance Lab where she continues to coach both youth and adult triathletes with clients from 6 to 75 years old.

Cassandra is a certified personal trainer and group fitness instructor, RRCA Certified Running Coach and USAT Level I Triathlon Coach with a Youth and Junior focus. In 2023, she will finish her clinical rotations and sit for Board Certification to become a Registered Dietitian Nutritionist specializing in sports nutrition.

She has over 26 years' experience in management, leadership, and training in the forensic science industry. Her love of teaching and mentoring the next generation is evident through her experiences in teaching at the collegiate level at several colleges and universities in Maryland.

In her personal life, Cassandra enjoys traveling the world with her family doing what they call racecations – picking travel destinations based on the ability to participate in half marathons, triathlons and other races AND enjoying a family vacation.

Lisa Steptoe (Team Manager)

Lisa became a multisport athlete in 2010 with her first triathlon at Nation's Tri in DC on a borrowed mountain bike. In 2017, at the same race, she placed 1st in the Masters Athena Division, securing an entry to the iconic Escape from Alcatraz race. Lisa successfully Escaped in 2018. In the 10 years of her multisport lifestyle, she has raced in over 30 Duathlons, Triathlons and Aquabikes achieving the podium 4x. Lisa will be going for her IM in 2021 at IMMD. Lisa motto: BE RELENTLESS and "I may not be fast, but I make triathlon look fabulous…and fun." Race Happy!

Camille Shoemaker (Coaching Intern)

Camille is a junior at Mount De Sales Academy in Catonsville, MD where she swims, and runs cross country and track.  She is a YMCA of Central MD club swimmer, and a youth swim coach.  

Camille has eight years of triathlon experience.  She has won numerous local races, was two-time Mid East Regional Champion, and raced in multiple USA Triathlon (USAT) nationals including qualifying for the USAT Youth Draft Legal nationals.  
Jocelyn Cather (Coaching Intern)
Jocelyn is currently a senior at Glenelg High School. She started running in elementary school, participating in youth programs like Girls on the Run and Heart and Sole. 
Jocelyn has been a member of the Glenelg cross country team for the last four years and has recently been selected to be a 22'-23' cross country team captain. She also has experience both managing and competing with the indoor and outdoor track teams at Glenelg.
Jocelyn has been watching friends and family participate in multi sport events for as long as she can remember which is what inspired her to compete in her first triathlon, the Columbia Association Triathlon, in the summer of 2021. Jocelyn is eager to keep growing as an athlete while sharing the many things she's learned about the sport and its disciplines.
---
Sponsors
---
Title Sponsor

Matt Berens of Morningside Medical Equipment, and longtime MMTC member, wants to support an organization that has supported him for over 15 years. To directly help support and grow the sport of Triathlon through our Youth Team is a great opportunity!
Presenting Sponsors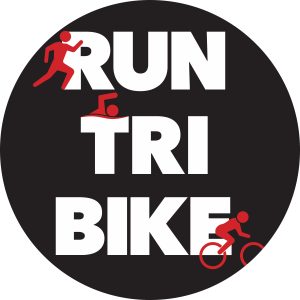 Run • Tri • Bike was started with a vision and mission to showcase that there is a spot at the starting line for everybody. That vision and mission are reinforced through the sponsorship of the MMTC Youth Team.  Run•Tri•Bike is a multimedia platform designed to help beginner athletes navigate the world of endurancesports, which include running, cycling and swimming. Visit runtrimag.com as well @runtrimag on Facebook, Instagram and Twitter.

Melissa is a long-time club member and generous club partner. She is in the top 4% of Central Maryland Realtors and also offers current club members 10% back on commissions towards closing costs.